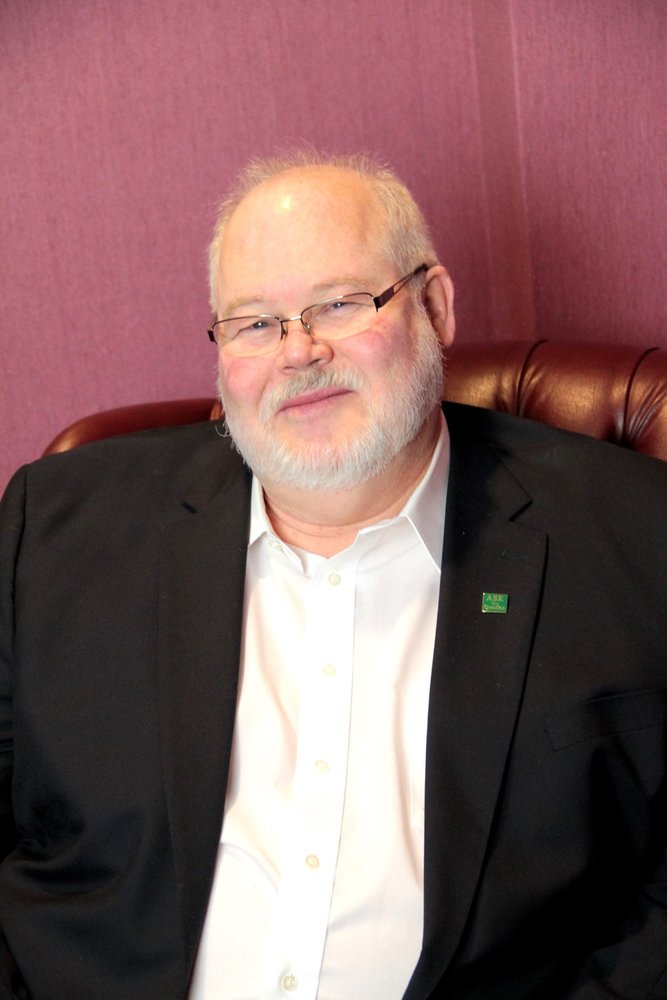 Share Your Memory of
John
Obituary of John Cole
John A. Cole, age 66, passed away suddenly on December 19, 2017. He was born on May 6, 1951 in Odessa Texas, the son of Alling and Millicent (McWilliam) Cole.
John graduated from Rome Free Academy, class of 1969. As a young man, he enjoyed spending his time playing music and being on the lake with his friends and family. John also achieved the rank of Eagle Scout in 1966.
John married his high school sweetheart, Karen, on June 28, 1974. They shared many adventures together including owning a restaurant, starting a family, as well as supporting each other as John transitioned into the insurance business and Karen continued to grow her teaching career. These career paths led John and Karen to relocate to the Albany area in 1985, where they raised Adam, Robb and Kate.
John was active with his three children as they grew up. Despite traveling for work, John never missed a sporting event, school concert, or seeing them off to school dances. He also made sure a family vacation happened every year, whether it was renting a boat on Lake George, staying on Cape Cod or visiting Rehobeth Beach, Delaware. He served as a valued member of New Scotland Kiwanis and many years as Cubmaster of Pack 73 in Voorheesville. John also spent 18 years as a school board member; 15 in Voorheesville and 3 in Holland Patent.
John helped teach his children about tools and building; multiple house projects at a time. John took his children to local events including the River Rats, Firebirds, AC Yankees, and concerts. John and Karen eventually welcomed Crystal with open arms into the family when she and Adam married in 2000.
After Karen's passing in 2002, John continued to be the ultimate family man. John embraced Kate's love for sports and enjoyed hearing updates in games or how she got that new bruise on her leg. John would assist Adam with coaching, support Robb's musical talent, and was thrilled to become "Granddad" to Casey in 2003 and Cuyler in 2005.
John also enjoyed sharing his love for food, wine, sports, theater, music, NACAR, and weekend warrior construction with his ever-growing family. John recently purchased a local farm and enjoyed rehabbing it with his children and grandkids.
John continued to enthusiastically attend Yankee games, Valleycat games, the Saratoga Racetrack, the Scottish Games, wine/beer tastings and festivals and was a season ticket holder for the Siena Men's basketball team. John was also a season ticket holder for the shows and events at Proctors Theater, Albany Symphony, and Capital Rep.
John enjoyed traveling the world to embrace culture, food and wine and learning to take selfies on those trips to remember them and share with friends and family. John grew very fond of cooking and was the consummate "grill master." He taught the whole family how to cook. He also spent plenty of time in his yard creating beautiful gardens.
John worked at American National Farm Family Insurance Company as the Vice President of Life Operations for 34 years and was preparing retire on January 2, 2018. John had many roles throughout his time at "the Farm" and was highly respected by those he worked with as a colleague, mentor and friend. Colleague Tim Walsh identified John's role as "more than the affiliations, his enthusiasm for the purpose of the business to help make our client's lives better was irrepressible and a force that helped drive our company to success. John was the icon for Farm Family Life for decades. John always reminded his colleagues to "Ask the Question" reminding us of the true purpose we share." John continued to show his love of the insurance business by mentoring young professionals through his leadership within the Eastern NY Chapter of the Society of Financial Service Professionals.
John is predeceased by Karen, as well as his parents, Alling and Millicent. John is survived by his son Adam (Crystal), his son Robb and his daughter Kate; his sister Sandra, brother Bill (Sioux), nephew Will, mother-in-law Dorothy and his grandkids, Casey and Cuyler.
Funeral Services will be held at 10:00 a.m. Thursday, December 28, 2017 at Redeemer Church, 183 Schoolhouse Rd., Albany. Burial will be in the Bethlehem Cemetery in Delmar. Calling hours will be Wednesday from 4 - 8 p.m. at Redeemer Church.

In lieu of flowers, donations may be made to the Karen J. Cole Education Trust, which supports the Cole Writer's Institute and other educational endeavors. The address is 53 State Farm Road, Voorheesville, NY 12186.
Visiting Hours
4:00 pm - 8:00 pm
Wednesday, December 27, 2017
Redeemer Church
183 Schoolhouse Rd.
Albany, New York, United States
Funeral Service
10:00 am
Thursday, December 28, 2017
Redeemer Church
183 Schoolhourse Rd.
Albany, New York, United States
Interment
11:00 am
Thursday, December 28, 2017
Bethlehem Cemetery
Elsmere and Kenwood Aves.
Delmar, New York, United States